2018 India State Elections Explorables
Richie Lionell, Bhanu K and I decided to spend our last weekend to create explorable stories for the recently concluded Indian state elections (Madhya Pradesh, Telangana, Chhattisgarh, Mizoram and Rajasthan).
Interactives
This resulted in creation of a single page with 3 components.

Overview: section has a stacked bar with winner, runner-up, half-way indictor, vote-shares and narrative text.
Map: zoom-able, search-able map visual with constituency details on tooltip
Table: sortable, searchable table with vote-share, margin, NOTA details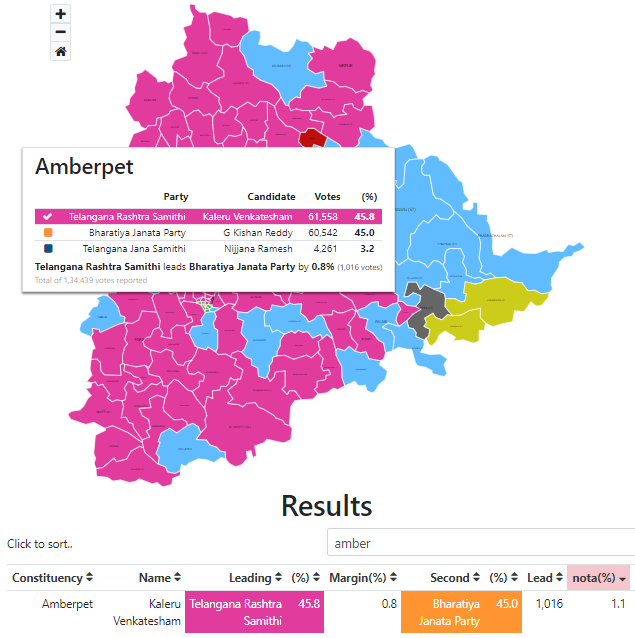 Stories
This (along with Richie's Excel templates) helped us to create stories & threads, in a short amount of time.
Richie wrote on The 10 Madhya Pradesh constituencies that went down to the wire.
Bhanu's tweeted on NOTA shares and their impact.
We did a story with The Hindu on Bellwethers: Assembly seats which reflect overall election winners.
and a few more. Read all of them here.
---