2020 Nifty 100 Companies Performance
In 2020, NIFTY 100 stock index gave a return of 14.8%. Of the 100 companies, 70 ended in gains and 30 🔻 in loses.
When you look at the sectors split - all the stocks from Pharma and IT had positive returns. Financial services in general didn't have a great year. In total 4 stocks had 100%+ returns – Aurobindo Pharma (102%), Larsen & Toubro Infotech (108%), Divi's Laboratories (112%) and Adani Green Energy (502%). Yes, a whooping 5x YTD return 📈 for Adani Green. I'm not sure if there has been any other stock with 5x return in Nifty100 in recent years.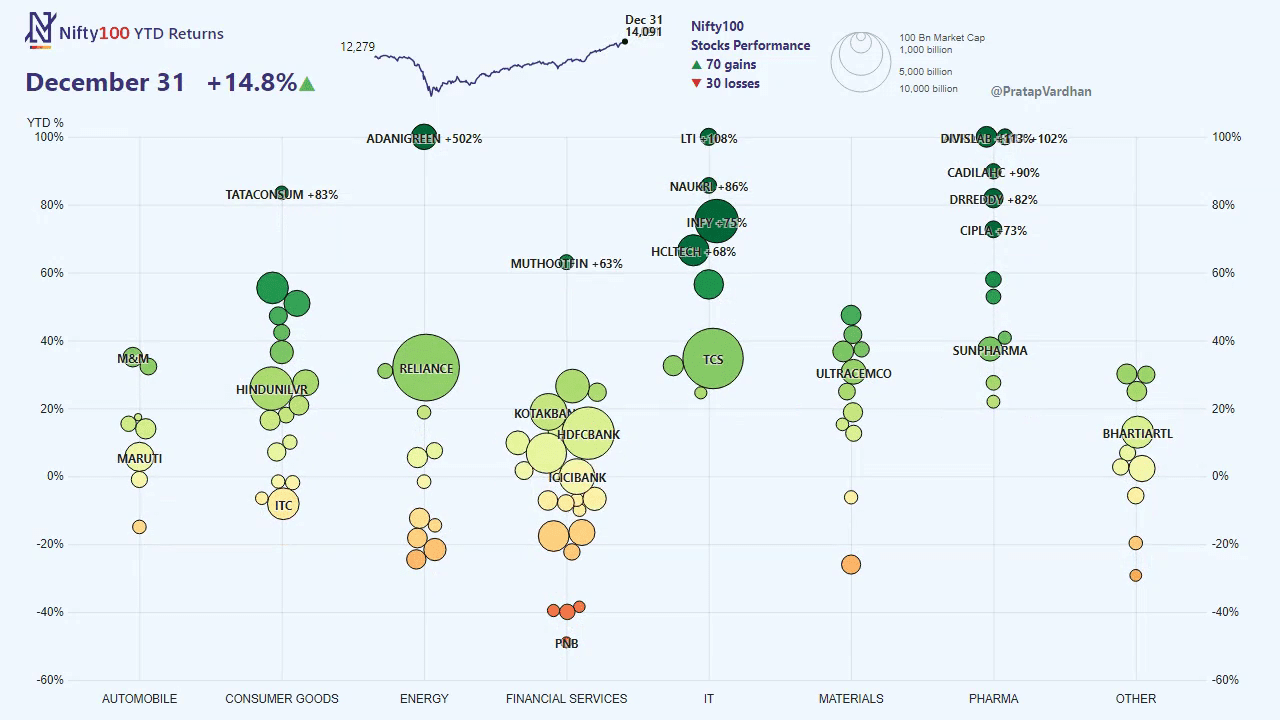 However, markets were quite a bit down in March. On March 23rd, Index was at its lowest in 2020 down by -37% YTD. Only 4 stocks (Abbott, Alkem, Cadila, Divi's) were in the green, again all four are from the Pharma sector. Markets have moved up since this point. The Indian Government also announced a 21-day lockdown on 24th March.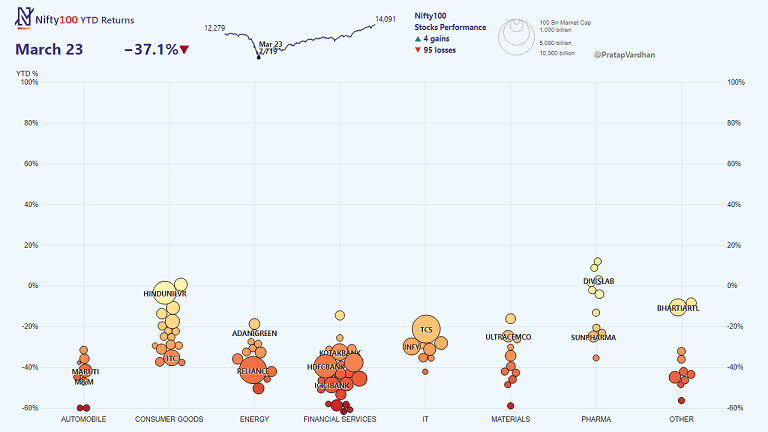 It was not untill November 6th when Index finally moved into positive territory compared to Jan. Even at this point 52 of 100 companies were still in the red. On November 7th, Biden was projected to have had clinched enough electoral votes to be named the U.S. president-elect. Since then Index moved up 15% in less than 2 months.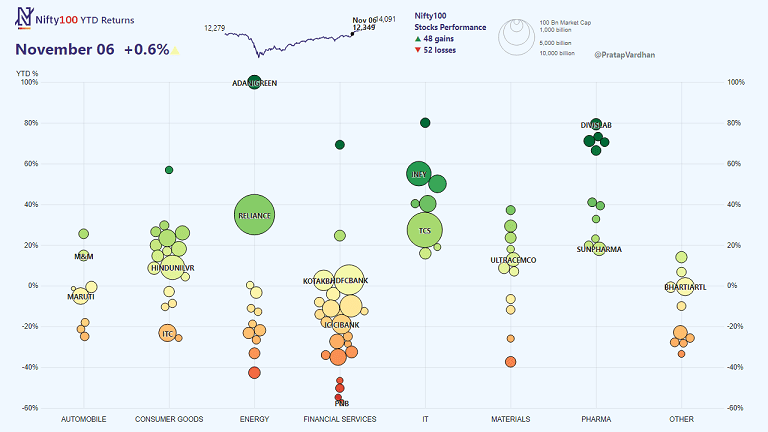 Food for thought - If you had invested ₹ 100 in the Nifty100 at the beginning of 2020, you'd have gained ₹ 14.8. On the other hand, if you'd invested ₹ 1 each in these 100 companies, you'd have gained ₹ 24. 63% more than Index investment. 😃
🎬 Play the animation below to see the movements of YTD returns of Nifty 100 companies.
You might also like this post on Nifty 100 reaction to Budget 2021
---